Finally, it's time to have a Neo Geo Pocket game as our game of the week! I was tempted to do Last Blade, but seeing as we haven't covered either Last Blade for the Neo Geo yet, I thought it was better to do this other classic game first!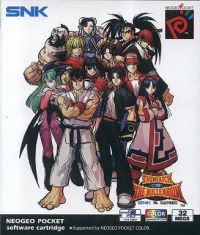 If ever there was a game that needed to be covered in the Game of the Week it was this one. Truly a classic and still plays great now; I still dust off my NGPC for a game or two every now and then. I just wish I knew someone around here that still had a NGPC so I could play someone on it!
Head over to the discussion thread to talk about it!
Link:
SNK Vs Capcom: MotM Discussion Thread -->